Dr Bhaba Nanda Das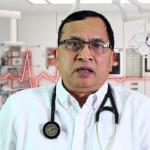 Education :
M.B.B.S., M.S., M.Ch.(Cardiothoracic & Vascular Surgery -AIIMS)
Specialization :
Cardiothoracic & Vascular Surgery
Introduction
One of the most successful cardiac surgeons that India is proud of, Dr Bhabananda Das has climbed to the Zenith of Thoracic and cardiovascular surgery field by dint of professional expertise and dedication to the service for humanity. The first beating heart surgeon of India was born on March 1, 1954 at village Soalkuchi, District Kamrup, Assam, Dr Das, a brilliant student all through, was conferred MS (General Surgery) by PGI, Chandigarh in 1976 and M.Ch. (Cardiothoracic & Vascular Surgery) by AIIMS in 1983.
With over 30 years experience, he has performed around 20,000 heart surgeries.
Dr Bhabananda Das has experience and expertise in CABG on beating heart, Double Valve Replacement, Aortic Aneurysm Surgery, Mitral Valve Replacement, and Aortic Valve Replacement.
Dr Bhaba Nanda Das is a practicing Cardio Thoracic Surgeon in New Delhi at Apollo Hospital. Find Dr Bhaba Nanda Das profile, experience, review or feedback online. Book an instant appointment online with the Dr Bhaba Nanda Das
Fellowships and Memberships
WHO Fellowship 1993
Commonwealth Fellowship in 1994
Vishisth Chikitsa Ratan Award on 1st July 2012 by Delhi Medical Association.
Awards and Achievements
For the first time in country
Procured all three donor hearts for first three successful cardiac transplantation and acted as the most important member of the cardiac transplant team.
Used the procedure of Endo-Aneurysmorraphy for the treatment of left ventricular aneurysm.
Used Coronary Sinus in the Fontan's circulation.
Used all arterial grafts for multiple Coronary revascularization.
Key member of the first Heart Transplant team.