Dr. Halprashanth D.S.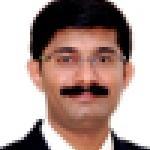 Awards and Achievements
Dr. R.Sitaraman Memorial Award in urology for UG's in the year 2002.
XI Annual conference of IADV & L, Prize for competitive examination in leprosy in the year 2002.
Second prize in anesthesia quiz in the year 2002 held at KMC Mangalore.
First prize in medical UG psychiatry QUIZ state level organized by Indian Psychiatric Society in 2003,Karnataka state branch.
First prize in 16th IAP QUIZ divisional round.
Participated in IPSOCON 2003 south zone UG psychiatry QUIZ held in Tirupathi.
Unique Contribution
Department of Neurology
Kasturba Medical College (Manipal university), Manipal, Karnataka, India (August 2008- July 2011)