Dr.Atul Shah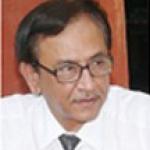 Introduction
Qualification

MS (General Surgery) in 1976
MS (Plastic Surgery) in 1978 from Grant Medical College and Sir J. J. Group of Hospitals, Mumbai.
Experience

Served as WHO/GOI/District Consultant and Training Consultant for the National Leprosy Eradication Program, Government of India.
served as the World Bank's Consultant to Government of India and World Health Organization's Short Term Consultant to Myanmar.
Member of Task Force of Indian Council of Medical Research and Technical Resource Group of Government of India.
Awards and Achievements
In 1985, Dr. Atul Shah was granted the honour of an M.N.A.M.S. from the National Academy of Medical Sciences, New Delhi, for his contribution to the advancement of medical sciences.
• In 1993, he received the "ALIMCO Award" for his work on 'Prefabricated Standardized Splints" for use in ulnar nerve paralysis..
• In 2000, in recognition of his valuable contribution to the Anti-leprosy Campaign, the Government of Sri Lanka honoured him with a memento.
• In 2002, the Government of Gujarat honoured him with an Award for Excellence in Medico-Social Services.
• In 2004, he received Appreciations for his contribution to the leprosy elimination, disability care and rehabilitation program of the Government of Gujarat,
• In 2005, he received the Golden Peacock Award for Innovative Product / Services for the Novartis CLC Association founded by him.
• In 2006, he received a memento from ILU (International Leprosy Union) for his involvement in "commitment beyond elimination and Reconstructive Surgery for leprosy.
• In 2007, he received the Reader's Digest Gold Award for Corporate Social Responsibility on behalf of Novartis India Limited which was based on the case study of leprosy work carried out by the Novartis CLC Association.
• On 7 January 2010, the "Rashtriya Gaurav" award from India International Friendship Society was conferred on him at a glittering function at New Delhi.
• He was awarded B B Yodh oration of Grant Medical College Research Society for the year 2012.
• He received Jal Mehta Oration Award for 2013 from the IAL, which was delivered on the subject of "Knife is not enough.." highlighting the ancillary services and rehabilitative aspects in reconstructive surgery.