Dr. Paresh Doshi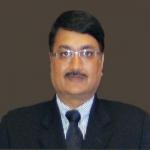 Education :
M.S., M.Ch. Consultant Neurosurgeon
Introduction
Specializations:
 Intractable Epilepsies
 Movement Disorders
 Brain Tumors
 Vascular Neurosurgeries
 Head Trauma
 Spinal Surgeries
 Paediatric Neurosurgeries
 Parkinson's Disease
 General Neurosurgery
Education:
 Surgery for Movement Disorder - Umea University, Sweden. Grenoble University, France. Amsterdam University, Netherlands. University of Vienna, Austria.
 General Neurosurgery (1995 – 1997) at Newcastle General Hospital, Newcastle upon tyne, UK.
 Epilepsy Surgery (1994 – 1995) - Maudsley Hospital, London.
 Stereotactic & Functional Neurosurgery (1993 -1994) - National Hospital for Neurology and Neurosurgery in London.
 M.Ch. (Neurosurgery) in 1992 from T. N. Medical College in Bombay.
 M.S. (General Surgery) in 1988 from Sheth K.M. School of P.G. Medicine & Research, Ahmedabad.
 M.B.B.S. in January, 1985 from Smt. N.H.L. Mun. Medical College, Ahmedabad, India.
 Higher Secondary Certification Examination in April 1980 from the Best higher Secondary School.
 Additionally, he has also obtained training for Spasticity under Prof. Marc Sindou in France.
Postgraduate
 M.S. (Gen. Surg) First rank in the college
 M.Ch. (Neuro) First rank in the University of Bombay
 Best Deep Brain Stimulation Surgeon of India,
 Top 10 Neurosurgeons for DBS in India
 Top Neurosurgeon at Jaslok Hospital Mumbai
Dr Paresh Doshi Jaslok Mumbai is a Consultant Neurosurgeon. He is also a visiting consultant Neurosurgeon at Wockhardt Hospital, Mumbai and Apollo General Hospital, Chennai.
His expertise lies in surgeries for intractable epilepsies and movement disorders. During his tenure in Neurosurgery, India he gained a vast experience in various aspects of the neurosurgery and also assisted, performed and supervised large number of neurosurgical operations, including brain tumours, head trauma, vascular neurosurgeries, spinal surgeries, paediatric neurosurgeries, etc.
In England, he worked as a clinical fellow with Prof. Thomas, where he was actively associated with Stereotaxy and Functional Neurosurgery program, including research activities. Dr Paresh Doshi gained experience in epilepsy surgery from the Maudsley Hospital and thereafter moved on to New Castle upon Tyne to continue gaining experience in general Neurosurgery. Further, to continue his interest in movement disorder surgeries, he visited Prof. A. Bosch in Amsterdam and Dr Marwan Hariz in Umea to get himself trained in performing pallidotomies.
Dr Paresh Doshi Jaslok Mumbai, the Best Deep Brain Stimulation Neurosurgeon in India has set up a Functional Neurosurgery Department at the Jaslok Hospital and Research Center, Mumbai. He has dedicated himself entirely to Functional Neurosurgical work and performs movement disorder surgeries, epilepsy surgeries, surgery for chronic pain and spasticity. Dr. Doshi is in the process of setting up a psychosurgical program for psychiatric disorders wherein he and his team performs a wide spectrum of movement disorder surgeries, including pallidotomy, subthalamic nucleus lesioning, thalamotomy and deep brain stimulation. Their team has performed about 130 movement disorder surgeries, including 49 cases of DBS out of which 45 cases are bilateral STN stimulation for Parkinson's disease.
Know the cost of dbs surgery in India from the best doctor for Parkinson disease in Mumbai, Dr. Paresh Doshi. Check out the contact number to get your appointment with Dr. Paresh Doshi on our website.
Membership:
 Member of Indian Academy of Neurology
 Member of the Neurological Society of India
 Member of Movement Disorder Society.
 Member of the Indian Society of Stereotactic and Functional Neurosurgery
 Executive committee member Asian Australasian Society of Stereotactic and Functional Neurosurgery
 Trustee of the Parkinson's Disease Foundation of India, lay society helping Parkinson's patients
 Treasurer- Indian Society of Stereoatactic and Functional Neurosurgery.
Experience:
 Internship from 1985 to 1986.
 General Surgery from 1986 to 1989.
 Registrar from August, 1989 to March, 1990.
 4th Yr. Resi. March, 1990 to March, 1991.
 5th Yr. Resi. March, 1991 to March, 1992.
 6th Yr. Resi. March, 1992 to July, 1992.
 Lecturer: August, 1992 to July, 1993.
 Clinical assistant at the National Hospital for Neurology and Neurosurgery at Queen Square, London from August, 1993 to August 1994, under Prof. David GT Thomas.
 Registrar in Neurosurgery at the Maudsley Hospital, London, from September, 1994 to July 1995.
 Registrar in Neurosurgery at the Newcastle General Hospital from August, 1995 to January, 1997.
 Training for Pallidotomy- Prof. A Bosch and Dr. Marwan Hariz in the year 1998.
 Training for Deep Brain Stimulation- Prof. F. Alesch and Prof. A. Benabid in the year 1999.
 Training for Spasticity- Prof. Marc Sindou in Lyon, France in the year 2003.
Awards and Achievements
Only Asian in the International Task Force for Movement Disorders Surgery.
First Indian Neurosurgeon to perform Deep Brain Stimulation surgery.
Performed more than 125 movement disorders surgeries, one of the largest in Asia and ranks very high among the leading centers of the world.