Dr. Ramesh B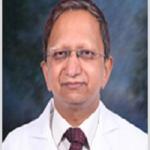 Introduction
Work Experience
Dr. B Ramesh is the leading cardiologist in the country having 25 years of experience.
He is instrumental in bringing department of Cardiology to world class standards.
Working in Apollo Hospitals since last Assignment
Awards and Achievements
Dr. Ramesh has immense experience in Clinical and Interventional Cardiology.
He has to his credit of performing more than 5000 angioplasties, 500 Device closures for Atrial Septal defect and over 7000 Balloon Mitral Valvotomies.
He is a very highly experienced Cardiologist in Pacemaker implantation's. He is probably the only doctor in India, for having performed 132 Percutaneous Transluminal Septal Myocardial Ablation for Hypertrophic Obstructive Cardiomyopathy, which is the largest number in the country.