Dr. Anil Behl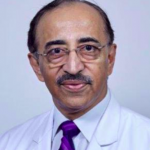 Specialization :
Plastic and Reconstructive Surgery
Introduction
Dr. Anil Behl is a proficient and highly talented Plastic Surgeon with specialization in cosmetic and reconstructive surgery. He is a well known name in the field of Plastic Surgery in India and is among the top surgeons in the country. His special interest lies in wound healing and treatment of patients ethically and with the best possible techniques He is an expert in complex reconstructive and aesthetic surgery, hand surgery and Craniofacial surgery. He also provides management and treatment for Burnt patients with surgical as well as non surgical procedures.
Having been awarded with the Ati Vishist Seva Medal by the President of India in 2010, Dr. Anil Behl has been in the field of Plastic and Reconstructive surgery for over 38 years now. He has also served as an honorary surgeon to the President of India in 2013. He received his trainings in various forms of Plastic surgery from distinguished institutes in India, UK and USA. He served in the Indian Air Force as a Consultant and Medical Adviser for more than two decades.
Dr. Anil Behl also has the experience of teaching under graduate and post graduate students. Keenly interest in academics, he has done several research works and has over 35 publications in renowned national and international journals that are based on the study and work he did in the field of Plastic surgery. He is an esteemed and highly respected member of several medical associations as well.
Fellowships and Memberships
Indian Association of Aerospace Medicine, Former President
Association of Plastic Surgeons of India, Former Executive council member
Association of Surgeons of India
Journal of Plastic Surgery, Reviewer
Awards and Achievements
Ati Vishist Seva Medal, 2010