Dr. Gaurav Mehta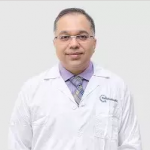 Specialization :
Gastroenterology and Hepatology
Introduction
Dr Gaurav Mehta finished his Internal Medicine (MD) and fellowship in Gastroenterology/Hepatology at Drexel University. He also has a fellowship in Transplant Hepatology from Albert Einstein Medical Centre, Philadelphia and Advance Therapeutic Endoscopic Fellowship from Beth Israel Deaconess Medical Centre, Harvard Medical School.
Dr Mehta was also an Associate Professor in Clinical Gastroenterology/Hepatology at Ohio University.
Expertise
Management of end-stage liver disease/cirrhosis, Liver transplant, Fatty liver disease/NASH, ERCP, EUS, Management of GI bleeding, Luminal therapeutic Endoscopy
Services Offered
Diagnostic and therapeutic endoscopy (EGD) – Variceal banding/sclerotherapy, Endoscopic Retrograde Cholangio-pancreatography (ERCP) , Endoscopic Ultrasound (EUS) – Diagnostic and therapeutic FNA, Fibroscan, Percutaneous Gastrostomy (PEG), Sigmoidoscopy, Colonoscopy – Diagnostic and therapeutic, Pancreatic pseudocyst drainage, Biliary/Oesophageal/Duodenal metal stent placement.
Fellowships and Memberships
Gastroenterology/Hepatology
Drexel University School of Medicine, USA
Transplant Hepatology
Albert Einstein Medical Centre, USA
Advance Therapeutic Endoscopy
Beth Israel Deconess Medical Centre
Harvard Medical School, USA
Awards and Achievements
2004 Chairman's Award – Most outstanding 1st year resident at Graduate Hospital
2006 Program Director's Award – Most outstanding senior resident at Graduate Hospital
Nominate for the American Liver Foundation/American Association for the study of Liver disease – 2006 Resident Scholar Award
AASLD – American association for study of liver disease
ASGE – American society for Gastrointestinal Endoscopy
ACG – American college of Gastroenterology
ABIM – American board on Internal Medicine (Diplomat)
Unique Contribution
Publications
69th Annual American College of Gastroenterology Meeting 2004
Mehta G, Kundu R, Wolfson M, Koka R, Ahtaridits G
(AJG 2004-Vol 99:10,S 154)Massive upper gastrointestinal hemorrhage as a presentation of mid esophageal diverticulum – a rare case and review
Digestive Disease Week 2005
Koka R, Mehta G, Araya V, Rothstein K
(Gastroenterology2005-Vol 128: 4,S1536)All Patients with Hepatitis C over the Age of 50 Should Have Screening Colonoscopy Prior to Interferon Therapy
Society of Hospital Medicine Annual Meeting 2006
Saroha S, Mehta G, Deppert E
(Journal of Hospital Medicine 2006-Vol 1:S2 72)Burkitt's Lymphoma Presenting with Proptosis and Lactic Acidosis in an Older Adult
American College of Gastroenterology Annual Scientific Meeting 2006
Mehta G, Rabi K, Ahtaridis G, Kochman M
(AJG 2006-Vol 101:9,S 117)Pancreatic pseudocyst drainage- Transpapillary or Transmural?
American College of Gastroenterology Annual Scientific Meeting 2007
Levy A, Mehta G, Munoz S, et. al. (AJG 2007-Vol 102 (S2):S391)Chlorzoxazone as the Cause of Fulminant Hepatic Failure
Digestive Disease Week 2010
Sepe P, Mehta G, Chuttani R, et. al.
(GIE April 2010 – Vol 71, No.5: DDW Abstract Issue M1454)Fatty Pancreas: A New Addition to the Metabolic Syndrome?
Chapters:
Hepatocellular Carcinoma: Diagnosis and Treatment (2nd Edition) Clinical features and a Clinician's Diagnostic Approach to Hepatocellular Cancer Gaurav Mehta, MD, David Sass, MD
Health Maintenance Issues in Cirrhosis Medical Clinics of North America Mehta G, Rothstein KD. Med Clin North Am.2009 Jul;93(4);901-15, viii-ix. Review