Dr. Raman Malik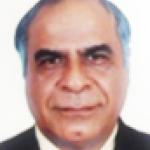 Introduction
Dr Raman Malik is working as a Visiting Consultant Nephrologist at Dr L H Hiranandani Hospital since January 2004. He is an alumnus of AFMC, Pune. He did his MBBS and MD from Pune University. Thereafter he served in Armed Forces in various capacity with a 5 year training stint abroad.
He did his Nephrology training from AIIMS, NEW DELHI and was the first nephrologist to start Renal Transplant Program in 1991 in the Armed forces. He took premature retirement from government and now since 15 years in civil practice in Mumbai.
He has numerous papers to his credit and presented paper in First SAARC conference. Presently his interest is in renal transplant and good Dialysis delivery Systems. He is MD Med teacher of Mumbai, University He has been "Commended by the Defense authorities for his Nephrology work."