Dr. Harshal Rajekar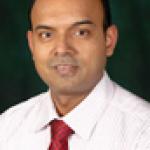 Introduction
Dr Rajekar is working with Dr L H Hiranandani Hospital as a Consultant Hepatobiliary and Liver Transplant Surgeon since August 2015.
Dr Rajekar specializes in the field of HPB, transplant and complex GI surgery. He is primarily working in Pune as a transplant surgeon and HPB & GI surgeon at KEM hospital in Pune and Ruby hall in Pune. He is also a consultant at many other hospitals in Pune. Dr Rajekar has been a consultant at PGIMER, Chandigarh before moving to Pune where he has set up the institute's liver transplant program. He has many international publications and research articles to his credit, published in peer-reviewed journals.
His special interest is cancers of the GI tract, especially liver, pancreas and gall bladder cancer. He is an expert at complicated surgery of the gastro-intestinal system.
He has a special interest in teaching programmes, conducting CMEs and lectures for post graduate and under graduate students. His special interest lies in cardiac anaesthesia.
Fellowships and Memberships
Fellowship in GI, HPB and laparoscopic Surgery Wakefield gastroenterology Centre, Wellington, NZ, (2005-07)
Fellowship in HPB and liver transplant Asian Centre for liver diseases and Transplant, Gleneagles Hospital, Singapore, (2008)
Academic program/ Fellowship in abdominal organ transplantation Mount Sinai Medical, School, New York, (2009)